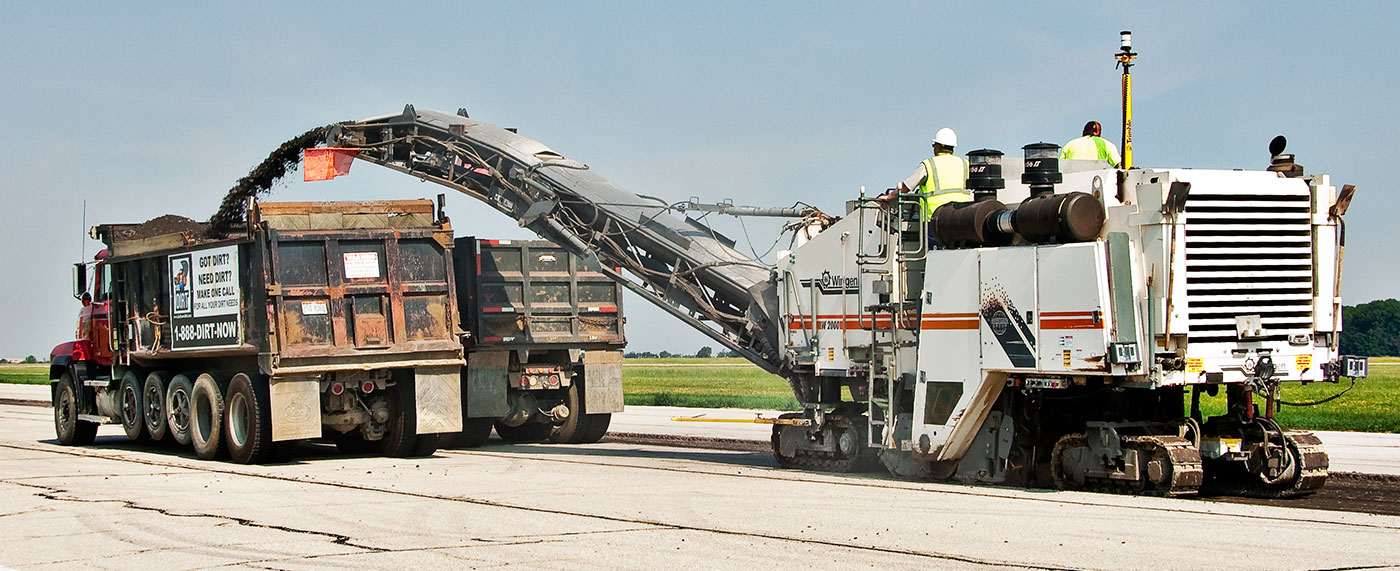 Trimble applies advanced positioning technologies to make all phases of heavy and highway construction more productive and precise. Whether you are building new roads or resurfacing existing roads, Trimble paving and milling solutions offer the most comprehensive set of concept-to-completion roading solutions in the industry.
Leveraging design surfaces, grades and alignments on the machine, operators can mill and pave more accurately, reduce material overages and significantly improve productivity. Using 3D technology, smoothness is improved because the machine is automatically implementing the design. You no longer risk using stringline that is incorrectly set, knocked over or damaged. Trucks can be more productive as they no longer need to drive around stringline or stakes.
Simply stated, the more you use these systems the more productive and profitable your road building will be. By using one data model from beginning to end, you'll use less material, experience less re-work, take less time, use less fuel and end up with a better road or surface.
DEPENDABLE TECHNOLOGY, DEPENDABLE SUPPORT
Reliability is especially important in paving systems, because the paving can't stop. Trimble components are built to withstand the heat, steam, tamping and vibration that are regular on pavers. And while system durability prevents downtime, Trimble's extensive dealer network ensures that training and support are always close.
PAVING CONTROL BY MACHINE
PAVING CONTROL FOR ASPHALT PAVERS

Pave the way to better profits. Trimble Paving Control Systems help speed up your paving production while laying a smoother surface and reducing material costs.

PAVING CONTROL FOR MILLING MACHINES
Mill out the waves. Controlling the precise cutting depth of the mill minimizes over-cutting, creates a smoother surface and reduces the need for additional material in the re-paving process.LEARN MORE>>
COMPACTION CONTROL FOR ASPHALT COMPACTORS
Eliminate the guesswork, roll a more efficient pattern, increase productivity and save fuel. The surface will speak for itself.LEARN MORE>>
PAVING CONTROL FOR SPLIPFORM PAVERS
Once you start paving concrete with PCS900, you'll stop less, grind less fewer problems and blow away your target IRI number.LEARN MORE>>