Full-Service, State-Of-The-Art Trimble Repair Facility
We understand that downtime of your equipment costs you money. In the rare event that your hardware or software from SITECH isn't working as expected, our team will make sure you are back in business as quickly as possible. Depend on our highly-skilled, resourceful, and knowledgeable technicians so that issues are resolved the first time, every time.
Our team knows how to apply smart technology to solve your biggest construction challenges. We are the choice Trimble Service Center for innovative construction tools, including laser scanners, GPS products, and other equipment. We provide in-house precision instruments, and our technicians can quickly repair and calibrate tools in the field or at our shop to expedite our Trimble authorized service.
To help protect your investment, we offer warranty options on products you purchase through us. Our warranties provide no-charge or low-cost rentals during repairs and come with one free cleaning and calibration as preventative maintenance. We carry out all warranty and non-warranty services to factory specifications with the latest diagnostics on hand.
Choose SITECH for all your Trimble service needs. As your Trimble Service Provider, we partner with you on your products from out-of-the-box to after the sale. We test our products to make sure they perform on your site, and our onsite training and product support means you get the most from your crews and equipment.
Trust our service centers located in Richmond, Chesapeake, and Annapolis Junction to maintain and repair your equipment. Complete the form to the right, contact us at (855) 579-3400 or info@sitech-ches.com to see how we can minimize downtime and keep your fleet up and running.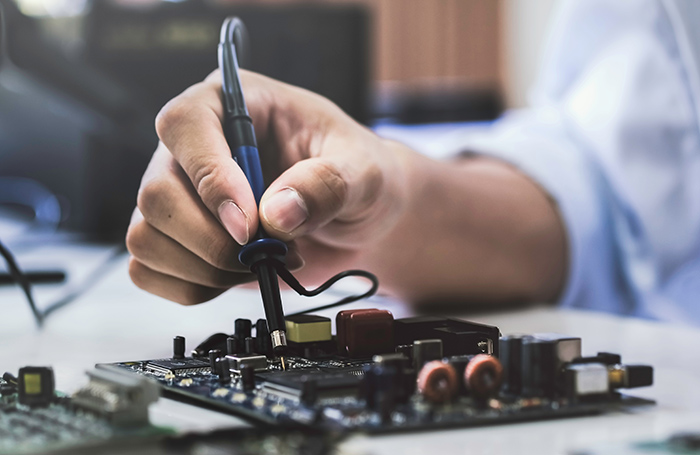 Request Service or Repair
Complete the form below to request service or repair.