Piling & Drilling Machine Control
Demand for projects requiring drilling, piling, or soil compaction is higher than ever. Don't let outdated methods hold your business back. Be ready and confident to meet new opportunities with Trimble Groundworks Machine Control System.
Trimble Groundworks is a 3D piling and drilling machine control system that dramatically improves efficiency, reduces downtime with stakeless navigation, monitors productivity and quality, and manages office and field design data.
With Trimble Groundworks, you could complete rock drilling up to 50% faster, reduce the amount of labor required, and improve the accuracy of drilling as compared to manual methods.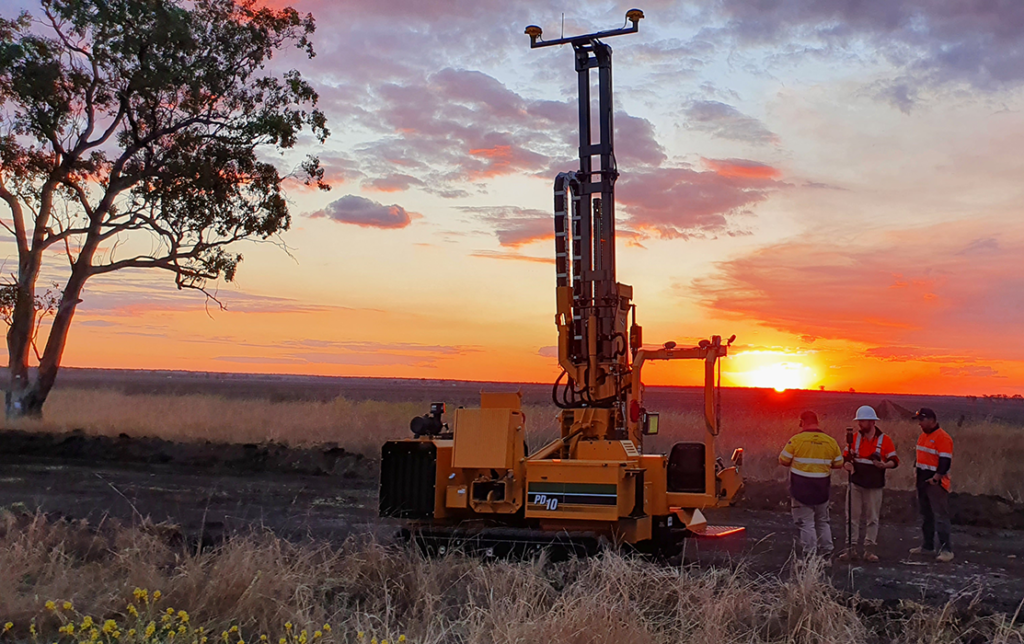 Capabilities & Benefits
Layouts and Records as Built-in Data
Stop pounding stakes or waiting on the surveyor and start making money instead.  Trimble Groundworks follows the International Rock Excavation Data Exchange Standard (IREDES).
Improve Site Safety
Avoidance zones inform the operator of areas to avoid, reduce blind spots, and remove the need for personnel to stand near the machine.
Auto-Stop
There is no more educated guessing — drill precisely to the required depth with the auto-stop feature. With auto-stop, you can eliminate over/under drilling and improve machine longevity.
Create Drill Plan
Improve productivity and quality by creating an in-field design for drilling without the delays of returning to the office.
3D & 2D Guidance
No more waiting for the surveyor — this system works anywhere, even without GNSS.  You can approach holes from any direction, operate in a difficult environment, and utilize the tilt and depth sensor.  Our system will calculate the bottom of a drill hole or the top of a pile to reduce over drilling and prevent accelerated machine drill bit and hammer wear.
Applications
Trimble Groundworks can be applied to a host of projects and will improve any job that requires piling or drilling machine control. This system works at any time of day or night and in any weather, improving your workflow, saving you money, and growing your business. Use Trimble Groundworks for:
Solar Farm Construction
Blast Hole Drilling
Structural Piling
Wick Drain Installation
Continuous Flight Augering (CFA)/auger cast piling
Anchor/monopile drilling
Dynamic Compactions
Soil Improvement
Geological Sampling
Oil, Gas, Mineral, or Water Exploration
Download the Emulator
If you're ready to see how Trimble Groundworks can help your business improve efficiency, safety, and productivity, you can request more information or download our emulator today.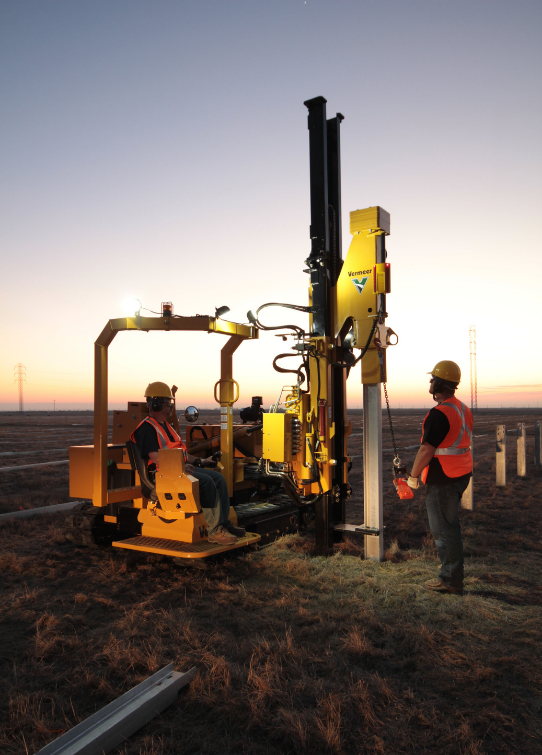 Call today or fill out the form below to request a quote or learn more.