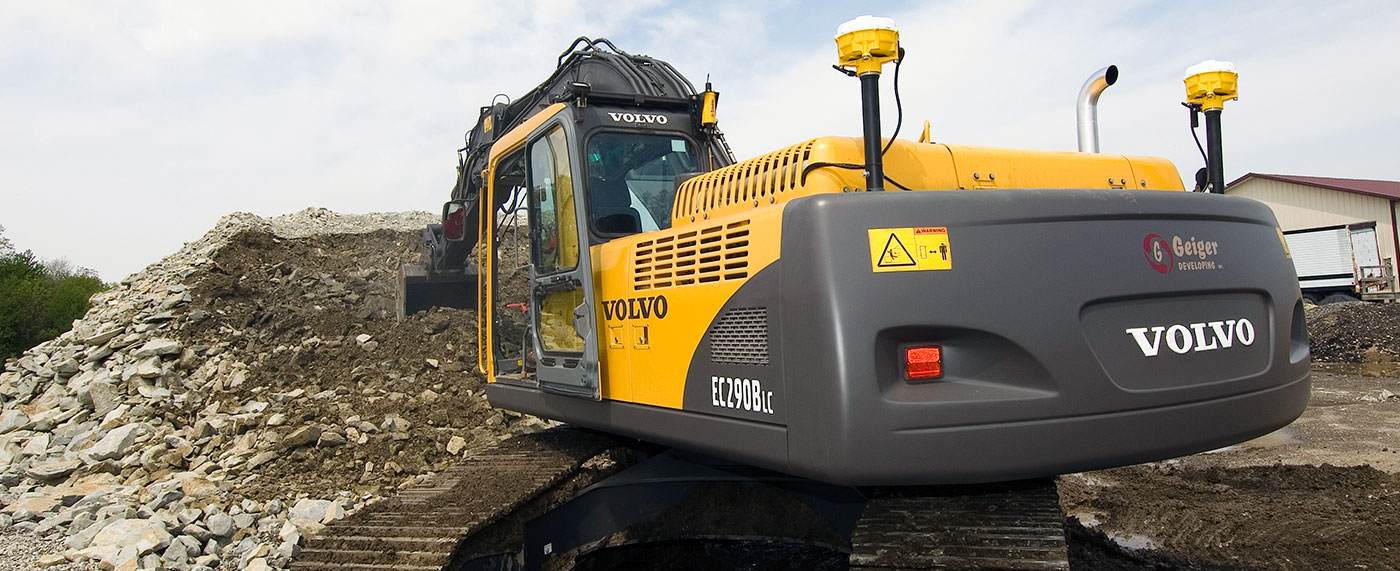 The Trimble Grade Control systems are ideal for earthmoving, site preparation and general contractors looking for a flexible, economical, and easy-to-use grade control system to improve their productivity and profitability.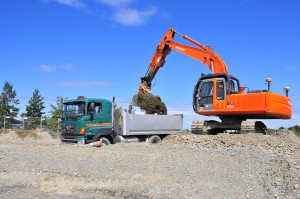 The Trimble's 3D Earthworks can be installed on excavators with standard buckets or tilt buckets for mass excavation projects.
Work in any environment with a flexible system that can use either GNSS or total stations
Use two GNSS receivers and solid state angle sensors to measure the precise 3D position of the teeth of the bucket
Use a total station-based system for extreme accuracy
Track GPS, GLONASS and Galileo signals
Use for wet construction with a watertight seal around the angle sensor with the optional AS455 Submersible Enclosures
Quickly perform complex tasks and simplify finishing slopes with accurate 3D positioning
Use the system on excavators with tilt buckets for shaping V-ditches and operations where the excavator is digging a slope that is not perpendicular to the boom

APPLICATIONS
Earthworks 3D is well suited for mass excavation applications such as:
Highway Construction
Mass Excavation
Land reclamation
Dam and reservoir construction
New infrastructure projects
Landfills and waste deposits

CONFIGURATIONS
SINGLE GNSS – Measures the position and slope of the bucket and compares that to design data for rough grading and mass excavation on complex design surfaces
DUAL GNSS – Measures the exact position and heading of the blade for rough grading and mass excavation on steep slopes and complex design surfaces
UNIVERSAL TOTAL STATIONS – Total station based system for extreme accuracy for lift and layer control, material monitoring, or where GNSS is not the ideal solution because of overhead obstructions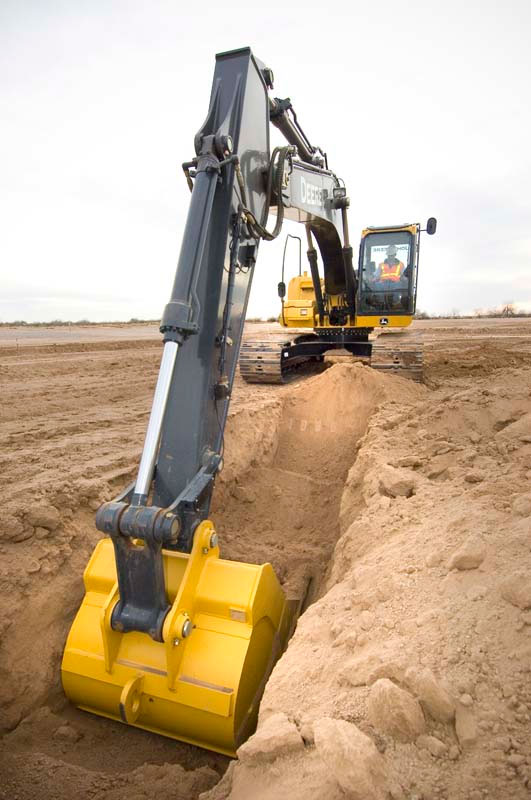 Trimble's 2D Grade Control System for excavators is ideal for earthmoving contractors looking to improve their excavation productivity and profitability.
Uses an angle sensor, dual axis sensor and laser catcher to measure the relationship between the body, boom, stick and bucket
Guides the operator to the desired depth and slope and determines where the bucket teeth are and should be
Upgrade to a 3D grade control system as your business grows

APPLICATIONS
The 2D system can improve your excavator operations on projects such as:
Residential and commercial sites
Road construction
Trenches
Ditches
Finished slope work
Dredging and waterways
Digging footers and basements

CONFIGURATIONS
DEPTH, SLOPE & ELEVATION CONTROL – Highly flexible system for excavation, trenching, grading and profile work
DEPTH AND SLOPE WITH BENCH REFERENCE – Simply enter desired depth and slope, or bench using your bucket. the system will provide guidance to a depth or slope based on distance from a known point on the ground
LASER REFERENCE – A rotating grade laser provides a reference plane across the job site
LASER REFERENCE WITH HEADING – The excavator can be roated without the need to re-ender the desired slope and depth to maintain accuracy
DEPTH AND SLOPE WITH GNSS – Keep the easy to use workflows and leverage GNSS to move around the site without having to use touch points or laser reference to carry your elevation. IN addition you can rotate and maintain constain slopes
Grade Control Components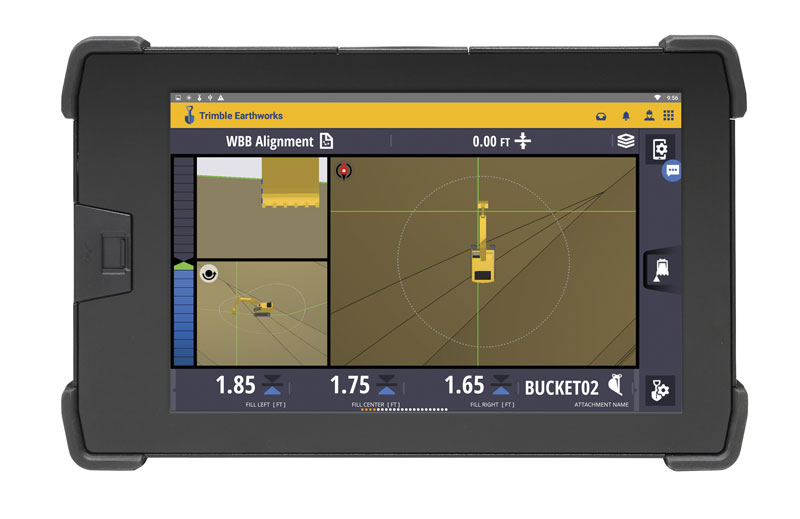 Doesn't your machine deserve the best? Trimble makes long lasting, accurate components for your grade control system, with proven quality you can depend on.
GNSS Radios for Construction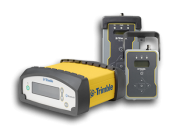 Trimble radios offer flexible configuration options and rugged reliability for efficient use of GNSS on the construction site.
Request A Quote