Trimble Earthworks
2D Grade Control Platform
Trimble Earthworks 2D grade control system for excavators is ideal for contractors who want to improve their excavation productivity and profitability by making jobs easier, faster, and more accurate. It's also a stepping stone to upgrade to 3D grade control for more precise positioning or complex designs as operators become comfortable and proficient using 2D, and as the business grows.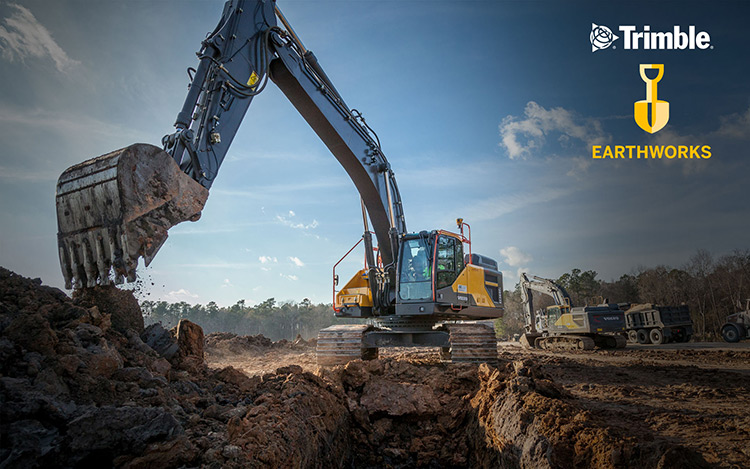 Dig with Confidence
The system uses an angle and dual-axis sensors and laser catcher to measure between the body, boom, stick, and bucket before guiding operators to the specified depth and slope, while ensuring bucket teeth are positioned precisely. It can be configured for a variety of applications, including:

Increased Efficiency
Using Trimble Earthworks, operators can work more efficiently to deliver a product to grade. Avoid over-digging and eliminate the need for personnel to check grade, freeing them to do other work while the operator maintains an accurate grade. Jobsite safety is also improved with fewer people working near the machine.
Common applications include:
Residential and commercial sites
Road construction
Trenches
Ditches
Finished slope work
Dredging and waterways
Digging footers and basements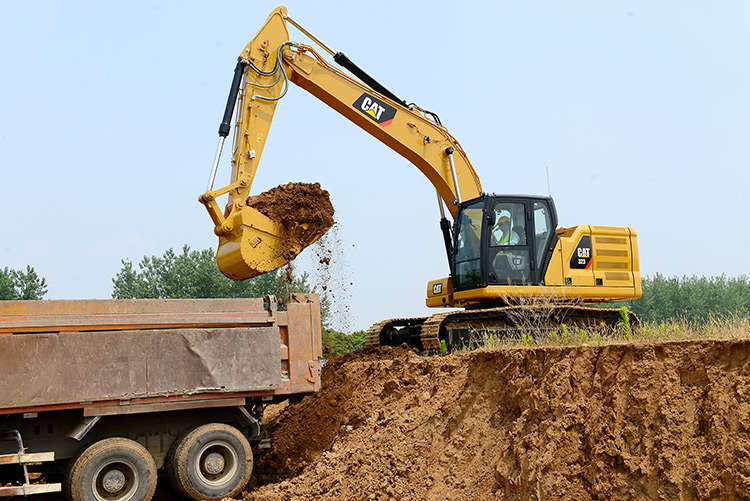 ---
Grade Control Components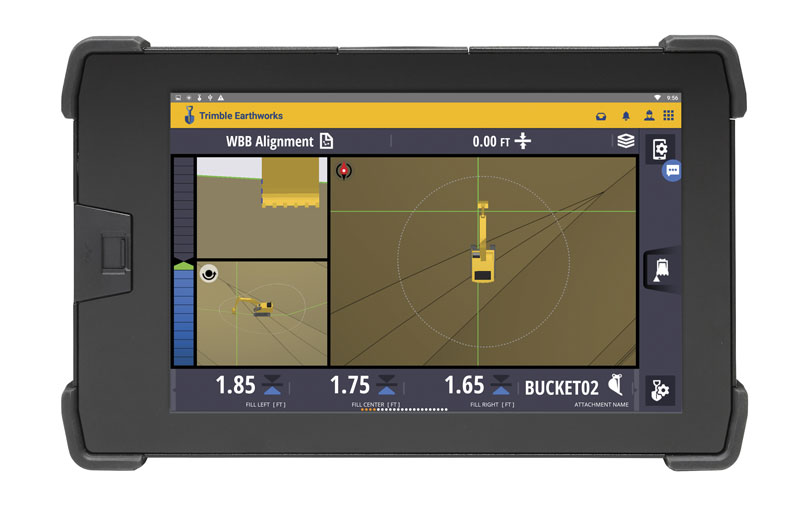 Doesn't your machine deserve the best? Trimble makes long lasting, accurate components for your grade control system, with proven quality you can depend on.
GNSS Radios for Construction

Trimble radios offer flexible configuration options and rugged reliability for efficient use of GNSS on the construction site.
Call today or fill out the form below to request a quote.