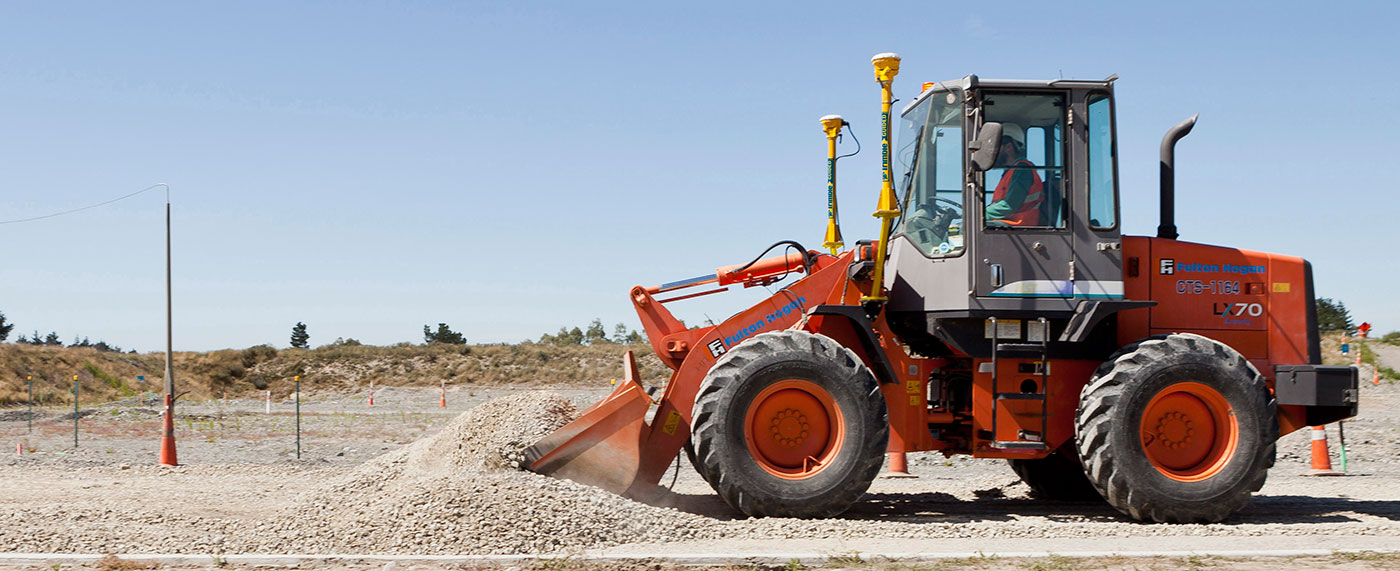 Get to grade at high speeds without sacrificing accuracy or quality with SITECH Trimble Grade Control for your Wheel Loaders. Increase productivity without decreasing accuracy or quality.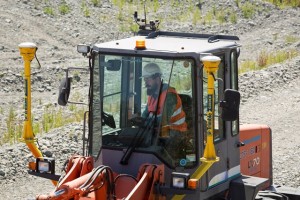 The Trimble® Grade Control for wheel loaders maximizes your machine's performance, so you can get to grade at high speeds, without sacrificing grade control accuracy or quality of the final graded surface.
Use two GNSS receivers and solid state angle sensors and an Inertial Measurement Unit (IMU) to measure the precise 3D position of the bucket
Track GPS, GLONASS and Galileo signals
Quickly perform complex tasks and simplify finishing slopes with accurate 3D positioning
APPLICATIONS
Earthworks for wheel loaders is useful for:
Bulk earthworks
Roads, highways and railways
Basements and foundations
Quarries and stockpiles
Complex site designs
Golf course construction
Embankments, retention ponds
CONFIGURATIONS
DUAL GNSS – Measures the exact position, cross slope and heading of the blade for fine and rough grading or mass excavation on steep slopes and complex design surfaces
Grade Control Components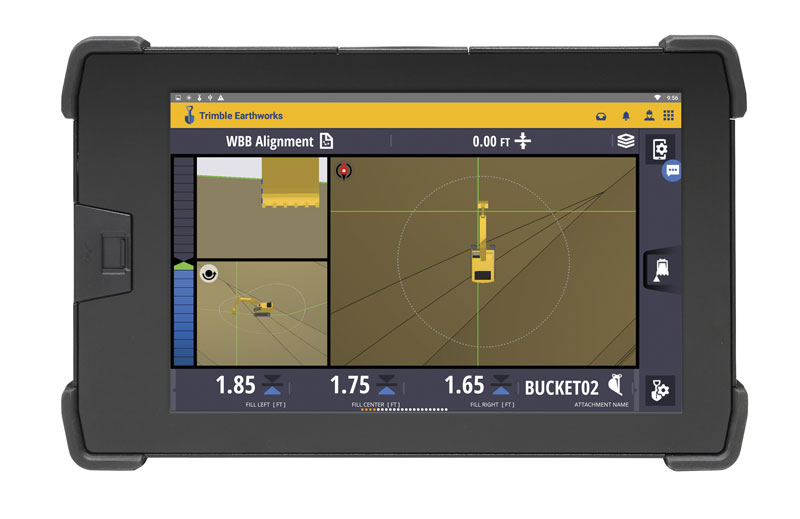 Doesn't your machine deserve the best? Trimble makes long lasting, accurate components for your grade control system, with proven quality you can depend on.
GNSS Radios for Construction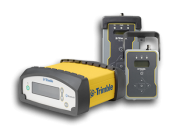 Trimble radios offer flexible configuration options and rugged reliability for efficient use of GNSS on the construction site.