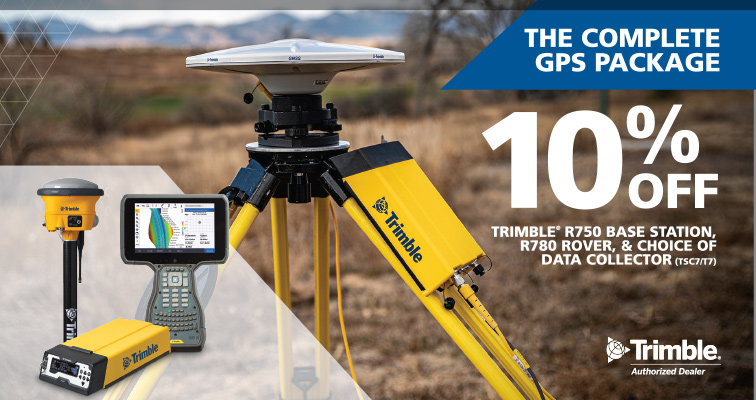 Now through December 31
Get 10% OFF the Complete GPS Package!
We're offering this turnkey package to help you save time and money – both now and in the long run. With its rugged, modular design, our complete base station package can be deployed anywhere, and features reliable, remote monitoring and alerts, an internal radio, LTE modem, and rover capability.
Package includes the R750 Base Station, R78 Rover and your choice of the TSC7 or T7 Data Collector.
More About This Package
Trimble's reliable, easy-to-use R750 GNSS Modular Receiver base station solution will save you time, money, and headaches.

The R780 GNSS Smart Antenna is small, tough, and versatile. As a GNSS rover system or as a base station, the R780 does it all.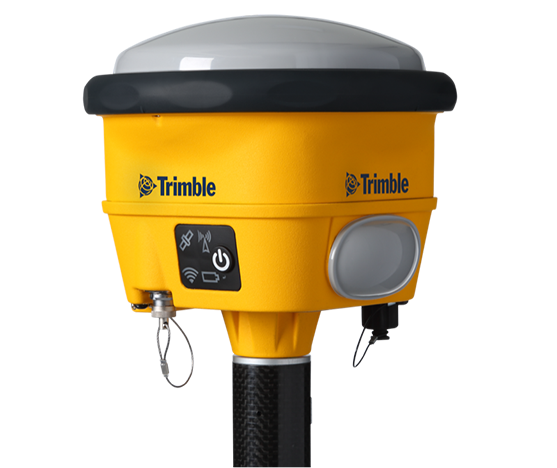 A large 7″ screen, fast processing, and Windows 10 means you're carrying all the power of a laptop – right in the palm of your hand.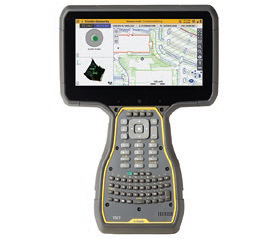 Perfectly sized for any geospatial application, you can capture data, manipulate maps, and run office apps on this rugged device.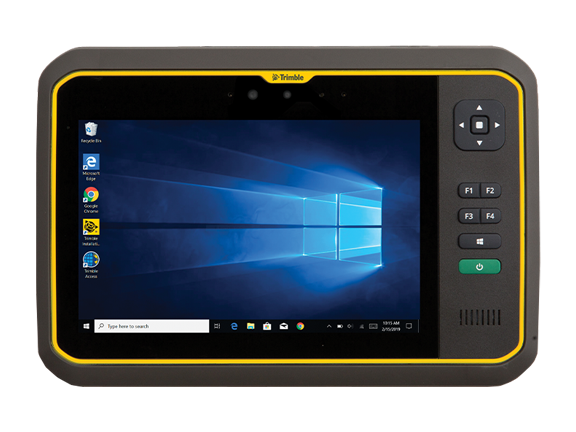 Call Us Today
To See Just How Much We Can Save You.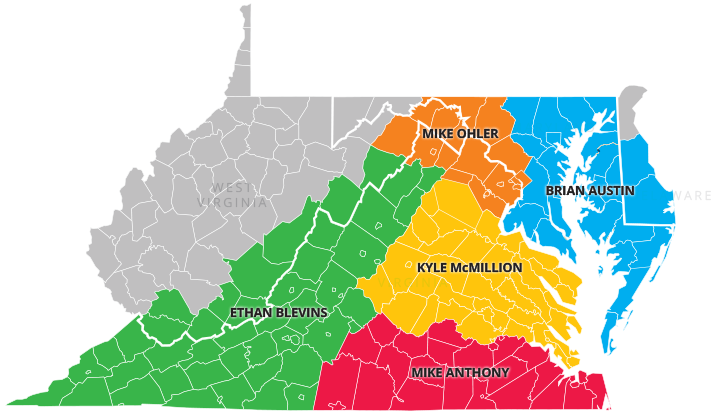 ---
Request More Information
Discount valid through December 31. Additional terms and conditions may apply.