Take Control of the Jobsite
Top Site Positioning Software Systems
Trimble Site Positioning Software Systems help contractors take control of the jobsite, perform tasks more productively, meet tighter specifications, and avoid rework. From the field, truck, or office, the whole crew can be connected and equipped with accurate positioning, consistent digital design information and the ability to locate, measure and record information. Contractors can share information, track results instantly, make smarter decisions, and easily manage multiple jobsites.
For a full list of Trimble Site Positioning Solutions, please visit the Trimble Heavy Industry website.
Siteworks Positioning System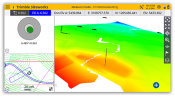 Trimble Siteworks Positioning Systems are designed to eliminate downtime by making every minute more productive. Handle complex files and 3D data sets quickly, so you can spot issues and solve problems before they slow you down.
SiteVision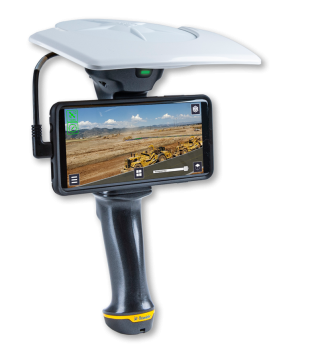 A user-friendly outdoor augmented reality system used for communicating new designs and changes to field crews, inspections, determining productivity and calculating quick measurements on site including points, lines and cut/fill values.
Trimble Tablets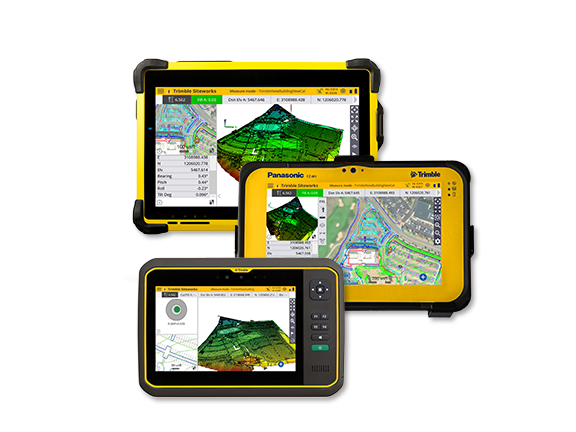 Connect your office to the field with the Trimble Tablets, rugged and fully connected field computer for construction measurements and site positioning. Brains and brawn. What could be better.
SPS986 GNSS Smart Antenna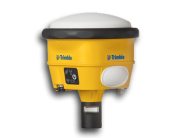 Tougher than tough enough. The SPS986 GNSS Smart Antenna is the smallest and toughest GNSS receiver Trimble has ever built. And it's also the most useful - as a GNSS rover system or as a Wi-Fi enabled base station the SPS986 does it all.
TSC7 Controller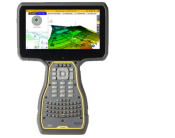 Big screen. Giant potential. A bigger screen, powerful processing and Windows 10 means you're carrying all the potential of a laptop - right in the palm of your hand.
TSC5 Site Survey Controller
The Android-based Trimble TSC5 survey controller features a 5-inch screen and full keyboard that ensures fast, efficient operation, even while wearing gloves. Rugged yet lightweight, with all-day battery power, the TSC5 is easy to carry and easy to use for on-site tasks.
TSC3 Controller

Your rugged workhorse for site measurement, stakeout, and grade checking operations, the TSC3 gives supervisors, foremen, grade checkers and site engineers total control of site operations.
Trimble TDC600 Handheld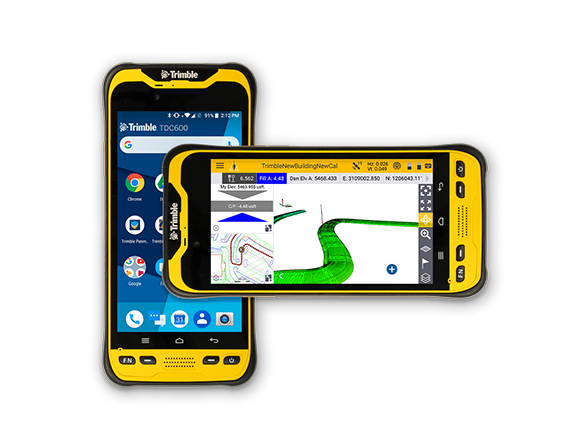 The easy-to-use Trimble TDC600 Handheld allows contractors to work with more complex 3D data sets more effectively in the field, connect to the office for on-the-spot approvals and communicate changes to field crews.
SPS855 GNSS Modular Receiver

Save time, money and headaches with the SPS855, Trimble's reliable, easy-to-use base station solution. With remote monitoring and alerts, an internal radio and rover capability, the SPS855 meets all your needs.
SPS785 GNSS Smart Antenna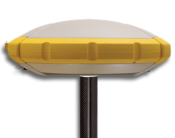 Fully capable GNSS receiver featuring proven Trimble quality and accuracy priced for a faster return on investment.
GNSS Antennas for Construction

Trimble offers several models of GPS and GNSS antennas to suit your specific application, signal tracking and budget requirements.
Trimble Stratus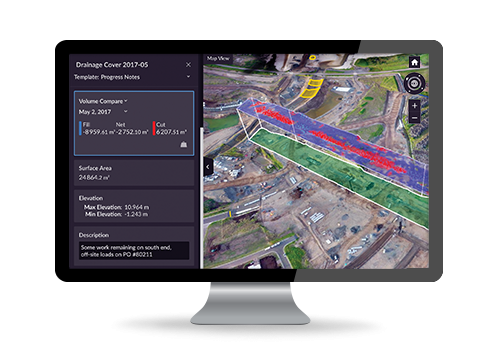 Trimble Stratus software helps civil contractors use drones to map, measure and share accurate information about their worksites and assets. With Stratus, you can make quicker decisions, avoid mistakes, and grow profits by always having the right information on hand.
GNSS Radios for Construction

Trimble radios offer flexible configuration options and rugged reliability for efficient use of GNSS on the construction site.
GNSS Correction Sources

Your GNSS operations are only as good as your correction source. It's important, so we let you choose the right one for you. Larger sites may need a base station (or a few), smaller - or more remote sites - may opt for a GNSS correction service.
SPS620 and SPS720 Robotic Total Stations

Keep it accurate, but keep it simple. The SPS620 and SPS720 are perfect for one-person operation on smaller site operations and work on structures such as bridges or culverts, offering very high accuracy and reliability for construction site positioning, stakeout and measurement.
SPS730 and SPS930 Universal Total Stations

Nothing else comes close. Trimble Universal Total Stations lead the industry in accuracy, range and reliability for fine grading, paving, stockpile scanning and site measurements.