SITECH Chesapeake is the authorized dealer for Trimble Heavy and Civil construction products and services, as well as Accugrade grade-control products covering Maryland, the pan handle of West Virginia, Northern Virginia, District of Columbia, and the shores of Delaware, and Virginia.
These include 2D and 3D grade-control, paving control, site positioning, construction asset management as well as supporting infrastructure and data prep solutions. SITECH Chesapeake provides state-of-the-art technology, training, and service for all brands of construction equipment.
Our Mission Statement
We help contractors measure productivity, make calculated decisions to increase efficiency for a more profitable bottom line!
---

Take Control Of The Jobsite

As an authorized dealer of Trimble Site Positioning Systems we can help you take control of the jobsite, perform tasks more productively, meet tighter specifications, and avoid rework. From the field, truck, or office, the whole crew can be connected and equipped with accurate positioning, consistent digital design information and the ability to locate, measure and record information. Contractors can share information, track results instantly, make smarter decisions, and easily manage multiple jobsites. Learn More Here >>
[column_content type="one_fourth" ]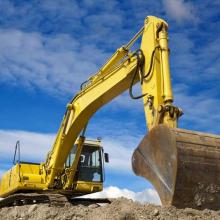 Weighing and Monitoring
Trimble payload weighing systems use proprietary technology to achieve accurate weighing to ± 3% margin of error with no disruption to operations. This dynamic system ensures bucket-by-bucket optimization of the load-out process. Track tons per hour, cycle times, and total tonnage moved by excavators and trucks to understand project progress to plan. And when payload is combined with equipment inspection software and equipment monitoring solutions, tracking operations has never been easier.
[/column_content] [column_content type="one_fourth" ]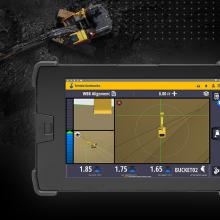 Earthworks Grade Control Platform
Take the guesswork out of earthworks with construction technology from Trimble. Work smarter, faster and more profitably with highly productive, integrated and innovative solutions for the complete job site to keep you on track.
[/column_content] [column_content type="one_fourth" ]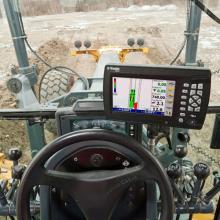 Machine Control
Trimble offers a complete line of grade control systems—from laser or sonic-based through to 3D, these rugged systems are easy to use, fully upgradeable and flexible enough to meet a wide range of application and jobsite requirements. Gain a competitive edge and streamline your operations with the next generation of grade control systems from Trimble, the company that invented grade control.
[/column_content] [column_content type="one_fourth_last" ]

Fleet and Asset Management
Profitability requires the fleet and asset manager to make smart decisions about deployment, production health and maintenance. No manager can be in the office and on multiple job sites at the same time, but with real-time information wirelessly reporting from the field, Trimble fleet and asset management solutions can make it seem that way.
[/column_content]