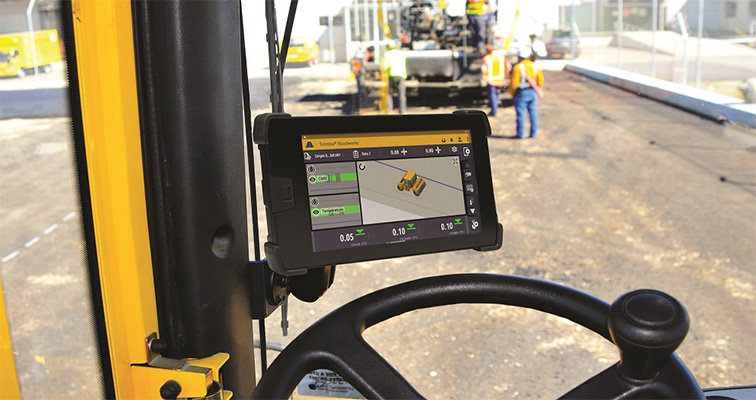 The Trimble Roadworks Paving Control Platform for asphalt pavers takes the stress out of paving by helping contractors accomplish more in less time. Guided by a 2D reference or 3D model, the easy-to-use software allows operators to accurately control the screed and pave with variable depth and slope. Trimble Roadworks is ideal for projects that require meeting a thickness or elevation specification and features additional benefits that include:
Take out high and low areas early in the process with the less expensive first-layer materials
Increase road smoothness while using less asphalt than with traditional paving methods
Lay complex designs such as transitions, super-elevated curves, and frequently changing cross slopes
Achieve accuracy and smoothness specifications
Eliminate the time-consuming and costly step of setting string line
Contact your local SITECH Consultant to learn more about Trimble's innovative, next-generation paving control platform and how it can benefit your customers' operations.