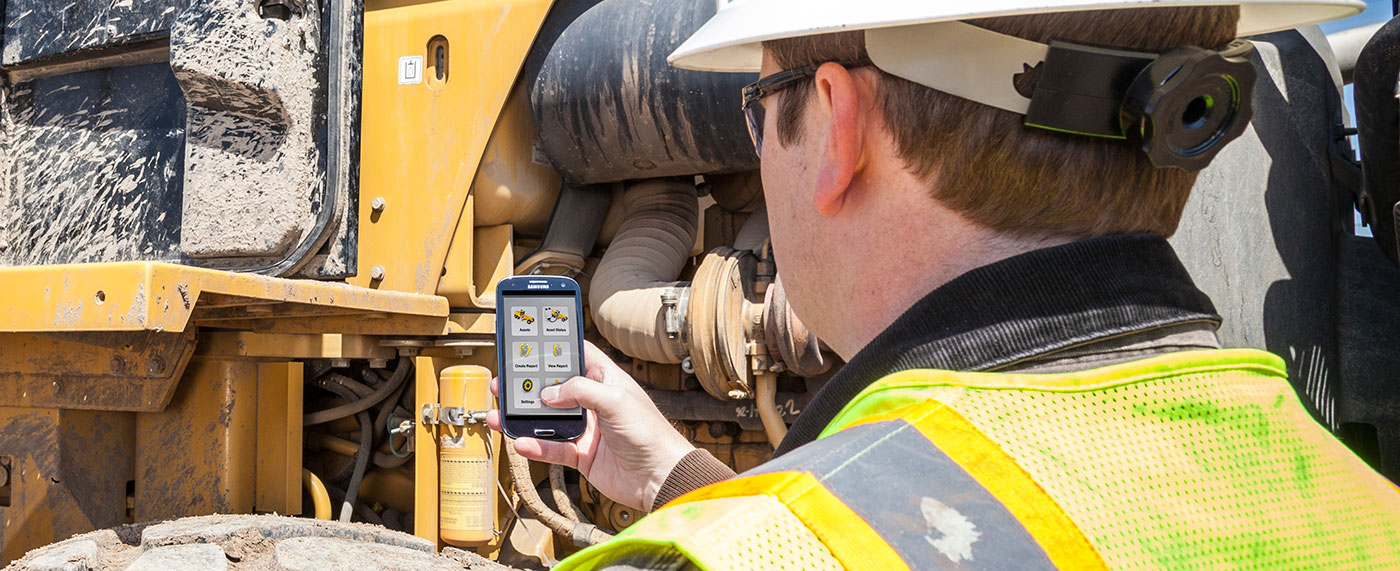 Having problems keeping track of your assets?  Track and locate equipment quickly and easily in real-time using RFID technology, and access information in the office with Trimble Asset Manager.
IMPROVED ASSET UTILIZATION
Locate equipment that needs to be shared between projects
Monitor owned versus rental status for each asset. At the corporate level, monitor overall utilization, while the project manager can monitor on site utilization.
Inventory equipment quickly and easily to know what assets are on site

ASSET SCANNING MADE SIMPLE
Many ways to scan assets – fixed, handheld or vehicle
A variety of RFID tags to suit every need
Use personnel and equipment already on site

TRIMBLE CONNECTED SITE READY
Tracker is Connected Site Ready so you can reduce work stoppages and time spent driving to the site to manually locate assets
Accurately and automatically monitor asset movements, availability and use

BETTER ANALYSIS AND REPORTING
A complete, centralized view of all assets on multiple sites
Integrate, report and document asset location information and visual condition in the office with Trimble Asset Manager.
SMART SOFTWARE
TRIMBLE TRACKER
Field software that runs on the Trimble Site Mobile RFID handheld controller
Syncs with Trimble Asset Manager in the office

TRIMBLE ASSET MANAGER
Web-based office software database that stores asset history and location
Visual condition data can also be viewed when used with Trimble Inspector

NOTE: Trimble Asset Manager requires a Connected Community subscription.
RUGGED HARDWARE
RFID READERS

Trimble Site Mobile RFID is a rugged handheld controller used to commission new assets, scan RFID tags, and wirelessly sync asset information to
and from the office using Trimble Tracker field software. This versatile handheld can also run Trimble SCS900 Site Controller software.
The Trimble RVR500 RFID Vehicle Reader is used on a vehicle to scan RFID tags. Ideal for pickup trucks and service vehicles, the RVR500 is used on a vehicle to scan assets as it is driven through the construction site. This hardware comes in a rugged case with minimal installation needed. Simply attach the antennas to the side of a pickup truck and insert the plug into a trailer power adapter.
For more permanent installations, such as gates, water trucks, fuel trucks or other service vehicles, use the Trimble RFR500 RFID Fixed Reader

RFID TAGS
Available in many different shapes and sizes
Can be mounted on different materials, including plastic, metal or concrete
The size of the tag indicates the range at which they can be detected