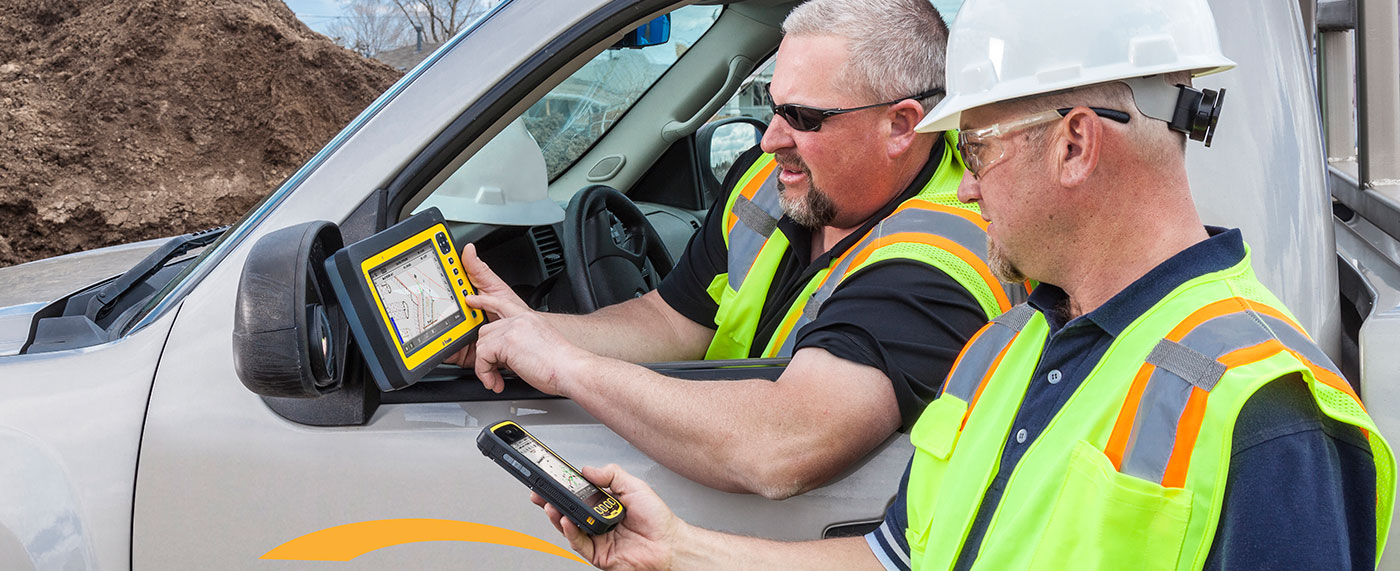 Connect your office to the field with the Trimble Site Tablet, a rugged and fully connected field computer for construction measurements and site positioning. Brains and brawn. What could be better.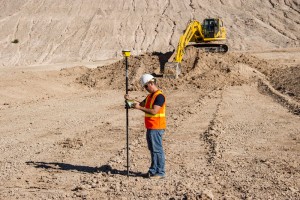 The Trimble Site Tablet is a tough, portable and connected field computer.
DESIGNED FOR CONSTRUCTION
Don't worry about scratches or drops with the rugged and waterproof Site Tablet
Read text, graphics and complex maps under any field conditions
Work a full day without the need to re-charge batteries

FULLY-FUNCTIONAL FIELD TABLET
Connect your office to the construction site with a cellular modem, laptop, GPS and controller in one device
Stay connected and work faster by making design changes in the field, and instantly communicating changes or problems to field crews and the office
Access email instantly and synchronize data from the site to eliminate delays associated with driving data updates to and from the office and field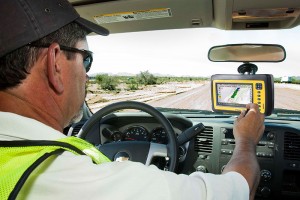 Use the Trimble Site Tablet and SCS900 Site Controller Software with a Trimble SPS GNSS Receiver or Total Station for:
Measuring and verifying original ground levels and site features
Monitoring real-time cut/fill information
Checking finished grade and laid material thickness against design elevations and tolerances
Computing progress and material stockpile volumes
Monitoring, and conducting quality control for earthworks and paving operations
Assessing as-built measurements and generating high quality reports for record keeping, approvals, and payment purposes
Synchronizing design and field data via the Internet

SCS900 SITE CONTROLLER SOFTWARE
The SCS900 software is designed to be simple to use and learn, so training time is minimized. Ideal for using GNSS to measure points, check grade and navigate to points of interest, SCS900 is also upgradeable to more complex functionality as a contractor's needs change.
Easy-to-use, entry level version of SCS900 for simple positioning tasks
Minimal training requirements
Upgrade modules available for more complex uses as your business grows
Same Trimble data format to easily share files across sites and crews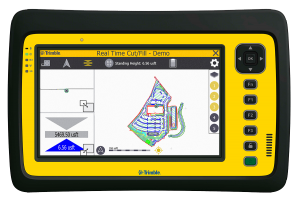 Unlike consumer products that have an exterior shell to make them appear rugged, the Trimble Site Tablet is built rugged from the inside out, with IP65 protection from dust and water, and with military-grade MIL-STD-810G certification for temperature, altitude, humidity extremes, vibration and shock.