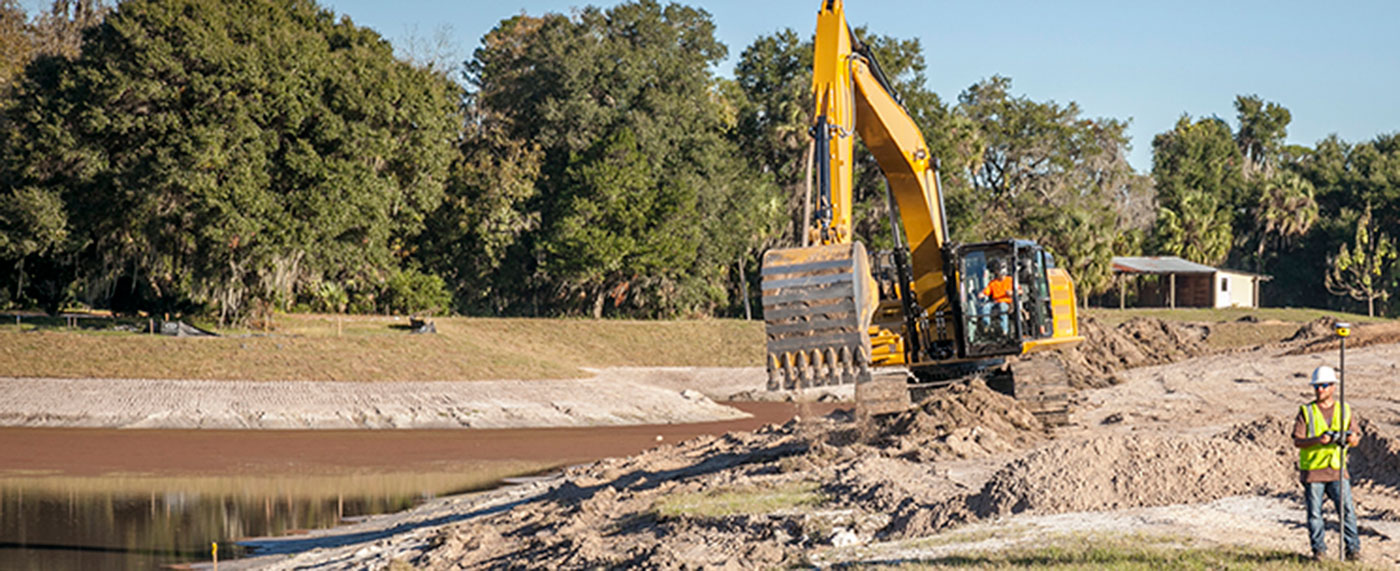 Proven Trimble quality and accuracy with a budget-friendly price tag for grade checkers, site engineers or contractors new to GPS technology.
EASY-TO-USE
Inexperienced users can begin using the system for site positioning tasks in under an hour

AFFORDABLE
Proven quality and accuracy of Trimble technology priced for a quick return on investment

FLEXIBLE
The Essentials Kit can be upgraded to include additional SCS900 Site Controller Software functionality as your needs change. There's no loss of investment.
Choice of Trimble SPS585 or SPS985L GNSS Smart Antennas.
It can be used with a GNSS base station or any of the virtual correction sources such as Trimble Internet Base Station Service (IBSS) or Trimble VRS Now®

CONNECTED SITE READY
The Essentials Kit is Connected Site Ready, so you can eliminate downtime, increase efficiency and reduce costs
The Essentials Kit gives grade checkers and site engineers all of the tools necessary to stay on top of a hectic job.
Tackle any measurement task quickly, including initial site surveys to verify elevations and checking volume estimates for site, road or rail construction, mining, or landfill projects.
Conduct daily or periodic site measurements to check progress or stockpile volumes without waiting for a contract surveyor.
Real-time cut/fill record everywhere on the site, not just at intermittent points created by conventional methods.
Record layer information, calculate volume changes, and immediately take action to address any problems on site.
Verify grade and capture as-built information, do slope staking, set out utility lines, roads or other site features.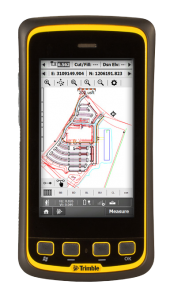 ESSENTIAL KIT COMPONENTS
TRIMBLE SITE MOBILE
Combining a camera, a controller and a smartphone into one lightweight device, the Trimble Site Mobile is so easy-to-use, inexperienced employees can begin using the system for simple positioning tasks in less than an hour. Now anyone on the construction site can be equipped with accurate positioning and digital designs, saving you time, money and rework.
Camera, smartphone and controller in one device

Tough, lightweight and compact form factor

Ships with an entry-level version of SCS900 software

Sunlight-readable, capacitive screen for use in bright light with gloves

Built-in Bluetooth and Wi-Fi®

SCS900 SITE CONTROLLER SOFTWARE
The SCS900 software is designed to be simple to use and learn, so training time is minimized. Ideal for using GNSS to measure points, check grade and navigate to points of interest, SCS900 is also upgradeable to more complex functionality as a contractor's needs change.
Easy-to-use, entry level version of SCS900 for simple positioning tasks
Minimal training requirements
Upgrade modules available for more complex uses as your business grows
Same Trimble data format to easily share files across sites and crews

SPS985 GNSS SMART ANTENNA
The SPS985L is a rugged, accurate rover designed for the construction site with the high quality you've come to expect from Trimble. For accurate construction site measurement, the SPS985L includes an integrated wideband radio for receiving corrections.
Rugged, compact GNSS Smart Antenna
Use with your own base station, Internet Base Station IBSS, or a VRS network*
GPS, GLONASS and QZSS satellite constellations all standard
Integrated Wi-Fi or wideband radio
Web-based, smartphone compatible interface for setup and configuration
Optional Trimble xFill™ for short gaps in correction messages

SPS585 GNSS SMART ANTENNA
The SPS585 is a lightweight, affordable, compact receiver designed to be moved easily from in-vehicle to on-foot applications using a built-in magnetic mount. The SPS585 can:
Access multi-constellation, GNSS satellites for 10-centimeter (0.33 foot) position accuracy.
Optional upgrades to high precision rover available.
Use Trimble RTX-based correction services to stream GNSS corrections to the receiver without using a traditional base station for an even more flexible and easy to deploy satellite-delivered solution.
For applications that require higher precision, contractors also have the option to choose from high accuracy Trimble SPS985 or SPS985L GNSS Smart Antennas.