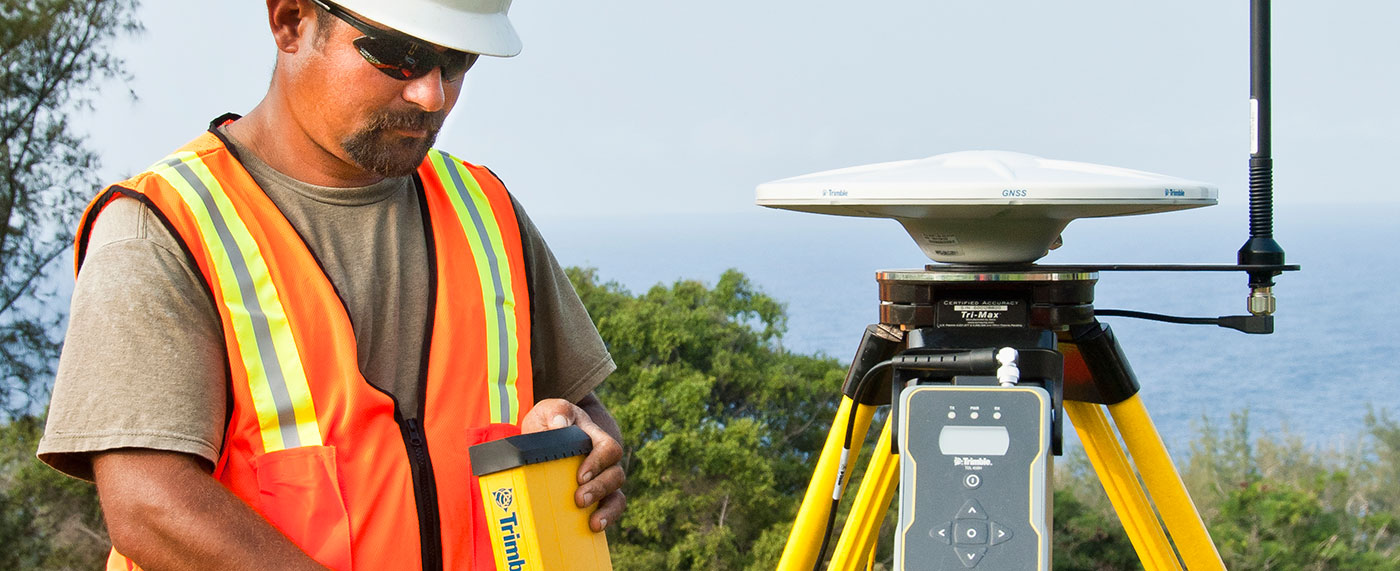 Trimble radios offer flexible configuration options and rugged reliability for efficient use of GNSS on the construction site.
FLEXIBLE CONFIGURATION OPTIONS
Use as a base, rover or repeater
Reduces product inventory and provides more flexible operation

DESIGNED FOR CONSTRUCTION
Built to endure the stresses of daily use in harsh construction conditions
Fully sealed against dust, rain, splash, and spray for optimal reliability in all weather conditions to minimize downtime and lower overall operating costs

SNB900
The SNB900 is a multi-network 900MHz radio designed specifically for use with global positioning system (GPS) applications in the construction and mining industries. Optimized for GPS with increased sensitivity and jamming immunity, the SNB900 radio also features error correction, and a high-speed data rate to ensure maximum performance.
WORKS WITH THE TRIMBLE GCS900 GRADE CONTROL SYSTEM
Ideal for GPS machine control applications where reliability is critical

INTERNAL BATTERY DELIVERS 10+ HOURS OF STANDALONE OPERATION AND UNINTERRUPTIBLE POWER SUPPLY
Works more than a full day on a single charge
If connected to an external power supply and the power goes down, it will switch to battery operation with no downtime

INTERNAL DISPLAY AND KEYBOARD WITH SIMPLE USER INTERFACE    
Allows rapid configuration without the need for a PC or controller

DISPLAY FEEDBACK ON STATUS AND TROUBLESHOOTING 
Allows simple correction and restart if a problem arises

900MHZ OPERATION  
Provides license-free operation in certain countries

MULTI-NETWORK FREQUENCY HOPPING SPREAD SPECTRUM    
Reduces jamming or network interference
---
TDL SERIES RADIOS
The Trimble TDL 450H and TDL 450 are advanced, high speed, wireless UHF data radios for GPS and GNSS-based positioning on the job site.
FULL-FUNCTION USER INTERFACE
Streamlines field configuration and troubleshooting for maximum productivity

MODIFY POWER AS CONDITIONS REQUIRE
Dial up the power for longer baselines
When the work area is smaller, a lower-power output extends battery life

ACCESS TO DIAGNOSTIC DATA IN THE FIELD
Solve signal strength challenges and make adjustments to stay more productive

TWO MODELS ARE AVAILABLE
Trimble TDL 450L power settings*: 0.1 W, 0.5W, 1 W, 2W, and 4W
Trimble TDL 450H power settings*: 4 user-defined power levels from 2 W to 35 W
*Configurable from the front panel up to the maximum power output setting for your region.
SNB900 RADIO
---

TDL SERIES RADIOS
---