Greetings From SITECH Chesapeake…
Winter is once again approaching and it is time to start thinking of opportunities to make your company even more successful in the coming year. This season is a great time to evaluate your technology fleet. SITECH will inspect your technology and let you know what you need to keep your gear up to date and ready to go to work. Please take a moment to read our newsletter so we can help in your success.
Thanks,
The Crew at SITECH
---

Classsroom Training
SITECH Chesapeake is now a Trimble Certified Training Provider. If you have any questions or would like to register please contact Darrell Davidson at darrelld@sitech-ches.com or 410-375-6760. If you have any requests for customized training please let us know.
---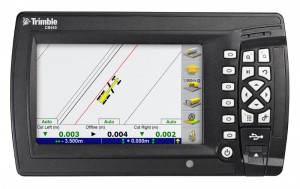 SITECH TECH TIP – GCS900 v 12.80 IS NOW AVAILABLE
Customizable spit screen view capability has been implemented in GCS900 v12.8 to further enhance the user's experience with the system. Operators are given a greater degree of freedom to configure the control box to show the right information they want to see and how they want to see it. This new feature includes an inset view and split screen view.
---

SITECH Chesapeake is your one stop shop for construction technology. We want to position you for success by implementing and utilizing today's technology. Contact today on the form below.
[contact-form to='sales@sitech-ches.com, info@albancat.com' subject='SITECH Chesapeake Website Contact'][contact-field label='Name' type='name' required='1'/][contact-field label='Telephone' type='text' required='1'/][contact-field label='Email' type='email' required='1'/][contact-field label='Zipcode' type='text'/][contact-field label='Message' type='textarea' required='1'/][/contact-form]