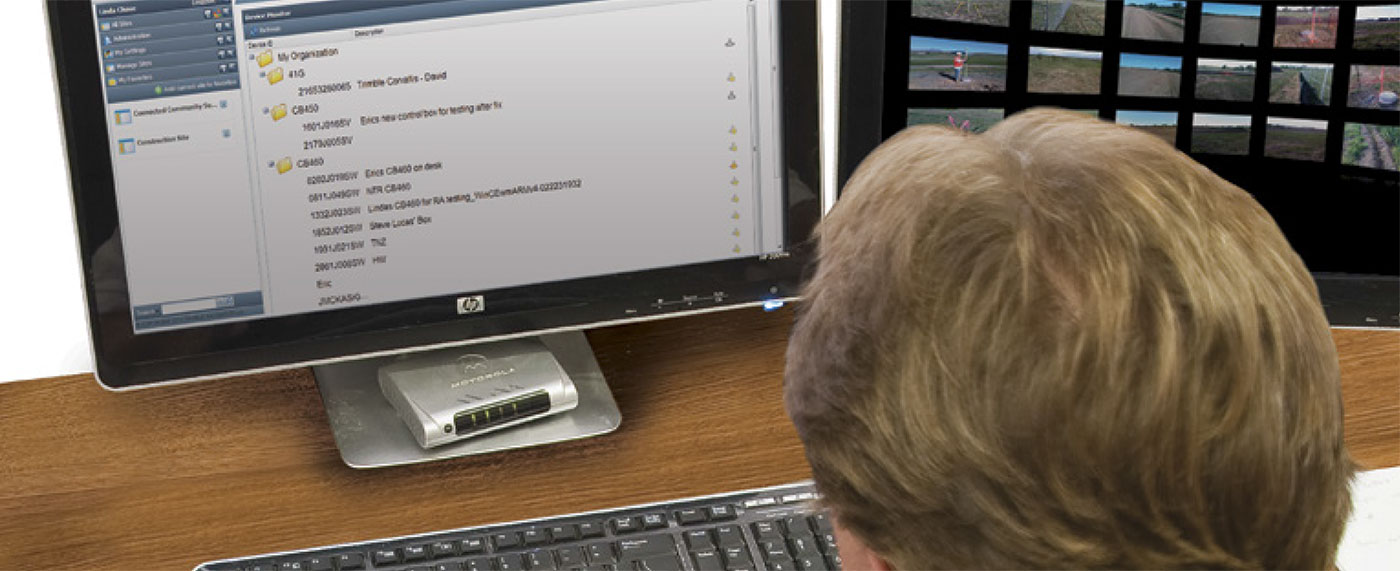 Reduce Costs, Increase Efficiency… Make better decisions, decrease costly mistakes, and increase efficiency in the office and jobsite. In real-time with your smartphone or tablet.
CONNECTED COMMUNITY
BUSINESS CENTER – HCE Powerful tools help you create accurate, integrated 3D models for sites and highways quickly and easily.
VISIONLINK No matter what your operational needs are, VisionLink can help you reduce costs and increase efficiency.
TILOS Robust scheduling software for linear infrastructure projects that combines time and distance into one graphical view.
QUANTM PLANNING SYSTEM Plan a new high speed, freight, or passenger rail project, or a new highway project, more rapidly with lower construction costs.
TRACKER RFID SYSTEMTrack and locate equipment quickly and easily in real-time using RFID technology with Trimble Asset Manager.
TRIMBLE INSPECTION SOLUTIONSInspect your equipment, assets and machines in real-time using your smartphone or tablet.
TRIMBLE CONTRACTOR Buried in paperwork? Get rid of the hassle and start using Trimble Contractor for your construction business.
CONNECTED COMMUNITY 

Connect everyone on the job – from the owner to the operator – so your project is on-time and on-budget.

TEKLA CIVIL Powerful database-driven civil engineering software for linear and site design projects.
TERRAMODEL

Trimble Terramodel software is a powerful software package for the surveyor, civil engineer or contractor.